5 Types Of Exercise Equipment That You Should Only Purchase From A Fitness Equipment Store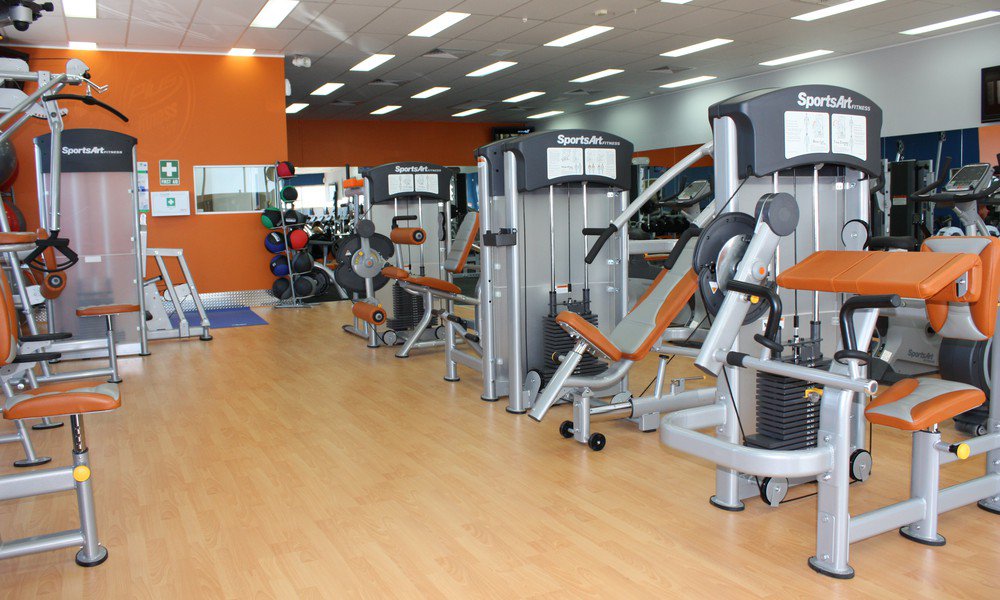 Building a home gym can be the perfect decision if you're an exercise enthusiast. However, with several places to buy gym equipment, knowing the right place to obtain your gadgets can be challenging. You may turn to online marketplaces because you want to save money or due to the convenience that they offer. However, these marketplaces may offer you equipment whose performance, safety, and durability are at stake.
A fitness equipment store understands that not all gear is created equal. They know that people's workout goals are different and they need devices that are built with precision. They also understand that your health is paramount. They can help you select equipment that aligns with your aspirations.
Many fitness equipment stores house a curated selection of exercise gadgets, meticulously vetted for reliability and quality. They're havens for fitness enthusiasts who want nothing but excellence. Here are five types of exercise equipment that you should only trust fitness equipment stores to provide.
Treadmills
Treadmills are vital in many fitness routines for a good reason. However, your treadmill's quality can affect your experience. If you buy a treadmill from a non-specialized source, you'll sacrifice your health. Many of these sources have poorly constructed treadmills that lack essential safety features. These gadgets may break down quickly and not offer you the supportive and comfortable surfaces you need regularly for your routine.
Fitness equipment stores sell top-tier treadmills featuring advanced features such as heart rate monitors, adjustable inclines, and cushioned decks. You can find a wide selection of treadmills from these stores, including basic models for beginners and commercial-grade machines for experienced athletes.
Strength Training Machines
These machines are a vital part of any workout regimen. Purchasing used equipment can be risky. Secondhand machines may have wear and tear that isn't immediately visible. They may also lack proper ergonomic design, making them unsafe and less effective.
Fitness equipment stores understand that the safety and assembly of strength training machines are critical. They'll offer you machines that are built with precision and come with comprehensive assembly instructions. You can use such equipment without the fear of injury. These outlets also offer several types of strength training equipment such as free weights and multifunctional machines to ensure you have all you need to build strength effectively.
Stationary Bikes
These gadgets can be an excellent addition to your home gym. However, they should be chosen carefully. Stationary bikes come in various designs and styles. Generic retailers might offer you a one-size-fits-all bike or a low-end model that doesn't provide comfort, resistance levels, and monitoring capabilities. If you want a bike designed to cater to your fitness needs, visit a fitness equipment store.
They'll offer you expert advice on the bike that you need, depending on your goals. These could be rehabilitation, steady-state cardio, or interval training. They'll also find out which comfort features resistant options and display screens you need before recommending the best option. When selecting a fitness equipment store, select one with a knowledgeable staff who can help you find the ideal stationary bike.
Rowing Machines
Ergonomic design is a vital element to consider when purchasing a rowing machine. If you want your workout to be effective, you need a machine with proper construction and design. A less effective machine may cause your workout to be uncomfortable and make it difficult to achieve your calorie dreams. This gadget may also require frequent replacement or repairs, straining your budget.
Many fitness equipment stores sell rowing machines with user-friendly interfaces, comfortable seats, and adjustable resistance. These interfaces are designed to make your rowing experiences enjoyable. Contact a fitness professional to determine the type of rower you need for your fitness goals and body type. The best equipment will give you the best workout experience.
Elliptical Trainers
You may need an elliptical trainer for a low-impact workout. This equipment are designed to target specific muscle groups and offer high resistance levels and stride lengths. A low-quality elliptical trainer may come with fewer workout programs and a less comfortable stride path. These limitations can hinder your fitness progress and leave you dissatisfied with your purchase. A fitness equipment store can sell you a high-quality elliptical trainer with features that you need to achieve your workout goals.
Wrapping Up
Your fitness journey deserves the best exercise equipment. However, where you purchase your exercise gadgets can influence your success. Ensure that you buy workout equipment from a reputable fitness equipment store. These stores prioritize their customers' health and will help you select the best gadget that aligns with your goals.