E-Liquid Brands Worth Exploring for Flavor Fanatics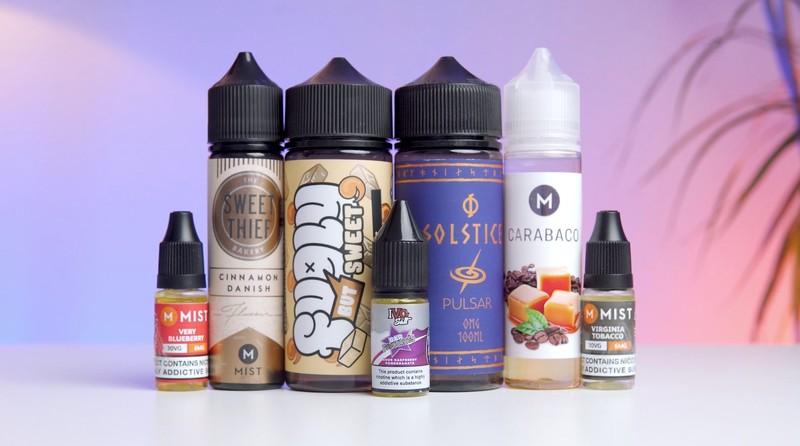 For flavor fanatics in the world of vaping, the quest for the perfect e-liquid is a thrilling journey. E-liquids come in a wide range of flavors, and the best e-liquid brands are celebrated for their ability to craft captivating and delectable taste experiences. If you're a flavor enthusiast seeking new and exciting e-liquid options, these brands are definitely worth exploring:
Vape Wild: Vape Wild is a brand known for its vast selection of flavors and affordable pricing. Whether you're into fruity delights, creamy desserts, or menthol freshness, Vape Wild offers a flavor for every palate. Their creative concoctions, such as "Circus Bear" (a blend of banana, strawberry, and custard) and "Murica" (a patriotic red, white, and blue popsicle flavor), are fan favorites.
Cuttwood: Often referred to as "The Sauce Boss," Cuttwood has earned a reputation for crafting premium e-liquids with exceptional flavor profiles. Their signature flavor, "Unicorn Milk," is a beloved strawberry milkshake flavor that has become an industry classic. Cuttwood's dedication to flavor perfection is evident in every bottle.
Naked 100: Naked 100 is renowned for its straightforward fruit flavors that capture the essence of ripe, natural fruits. If you're a fruit fanatic, flavors like "Lava Flow" (a blend of strawberry, pineapple, and coconut) and "Hawaiian POG" (passion fruit, orange, and guava) are sure to delight your taste buds with their authentic fruitiness.
Charlie's Chalk Dust: This brand is known for its unique and creative approach to flavors. Charlie's Chalk Dust offers a range of intriguing e-liquids, from "Slam Berry" (a homemade strawberry ice cream) to "Head Bangin' Boogie" (a blueberry popsicle delight). Each flavor is a testament to their commitment to flavor innovation.
Cosmic Fog: Cosmic Fog is celebrated for its intricate and well-balanced flavor profiles. Their e-liquids are meticulously crafted to deliver a harmonious blend of flavors. Favorites like "Milk & Honey" and "The Shocker" continue to captivate vapers with their complexity and deliciousness.
Space Jam: With its cosmic-themed branding, Space Jam offers unique and out-of-this-world flavors. From "Andromeda" (a blend of blueberry, pomegranate, and cream) to "Astro" (a fusion of apple, strawberry, and peach), Space Jam's e-liquids are a flavorful voyage through the cosmos.
Jam Monster: Jam Monster is all about recreating the comforting flavors of breakfast toast and jam. Their e-liquids capture the essence of sweet and fruity spreads. Flavors like "Strawberry Jam" and "Blueberry Jam" offer a delightful vaping experience reminiscent of a morning indulgence.
Conclusion: A Flavorful Adventure Awaits
For flavor fanatics, the world of vaping is a treasure trove of taste experiences waiting to be explored. These e-liquid brands are known for their commitment to crafting delicious and diverse flavors that cater to a wide range of preferences. Whether you're drawn to fruits, desserts, or refreshing menthols, these brands have something special to offer. Embark on a flavorful adventure and discover the e-liquids that speak to your taste buds. Contact us for more information on E-Liquid Brands and SKE Crystal Salts Cherry Ice E-Liquid.