How Should You Prepare for a Microneedling Session?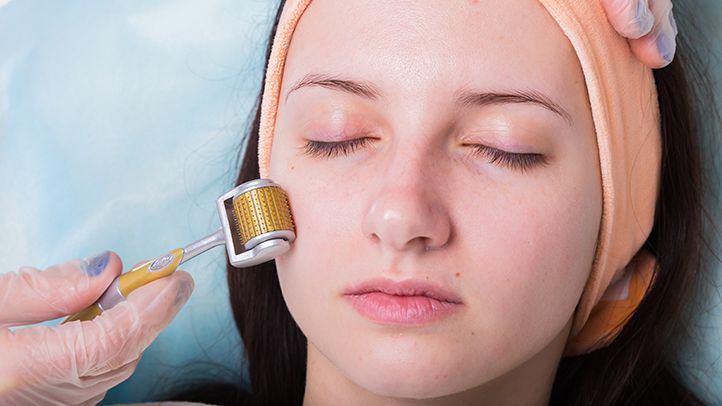 Microneedling treatment is considered to be one of the most popular aesthetic treatments that one can undergo in these modern times. This is a rather very simple process that will help you accomplish clearer and smoother skin, by keeping at bay multiple skin-related concerns. These concerns might range from fine lines to enlarged skin pores or even blemishes and uneven skin complexion. 
So how do you prepare yourself for microneedling treatment? Let us understand how to do it correctly.
How should you prepare your skin for a microneedling treatment session?
As compared to the other aesthetic treatments that one can undergo, preparing for this is relatively easy. There is no need to prepare your skin weeks ahead like the laser or the light treatments. You can follow most of the preparatory guidelines before 24-48 hours of the appointment. The preparation also depends on the condition of your skin.
On the appointment day
You can expedite the treatment if you are arriving at the clinic with a fresh face. You can wash your face with a gentle and mild cleanser and avoid wearing any lotion. Avoid perfumes or serums on your skin when heading out for the appointment. If you are wearing make-up by any chance, remove it.
For your comfort
There are a few steps that you can take for your comfort while the treatment is on. If you are having sensitive skin, you can take Tylenol about an hour before the appointment. This will reduce any possible discomfort during the procedure. You can also ask your clinic to offer you certain topical numbing creams to ensure you are comfortable.
Why do you need to prepare?
This level of basic preparation is a must if you want your treatment to be a successful one. Also, these steps will ensure that the procedure is safe, comfortable, and effective altogether. Ideally, if you are following all of these preparatory guidelines, your skin will be in peak condition and will be healthy enough to undergo the process. The goal of this procedure is to help you get the desired aesthetic results without leading to any dry or irritated skin. If your preparation is ideal, you will be able to enjoy a radiant and soothing glow right after the treatment.
With the preparation module stated above, it won't be difficult to get a hassle-free Clinique Anti-Aging microneedling treatment.