Say Bye to You Redness and Inflammation Caused by Rosacea with Sylfirm X!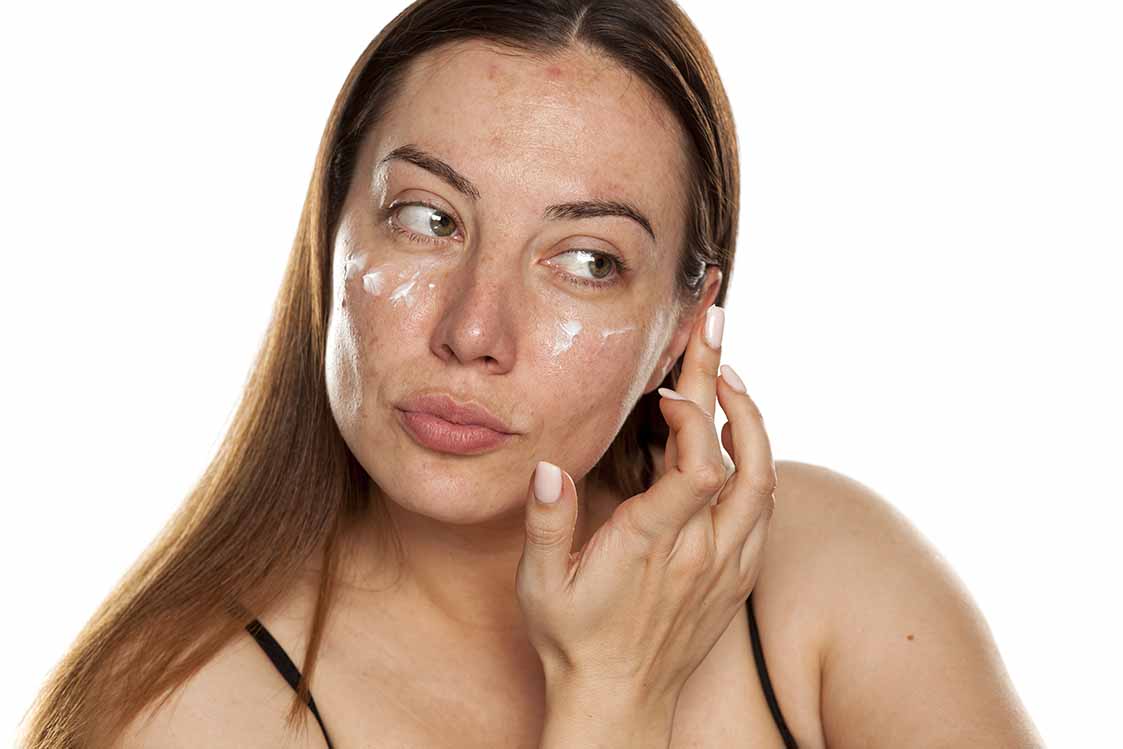 Rosacea is a chronic, often frustrating skin condition that affects millions of people worldwide. Characterized by redness, flushing, and visible blood vessels on the face, rosacea not only impacts one's appearance but can also cause significant emotional distress. In this article, we will discuss what rosacea is, its causes, the symptoms, and how Sylfirm X, an innovative rosacea treatment in Singapore, can help alleviate the condition.
What is Rosacea?
Rosacea is a long-term skin condition that primarily affects the facial area. It is characterized by redness, visible blood vessels, and small, pus-filled bumps that can resemble acne. The condition is most commonly found in fair-skinned individuals aged 30 to 50 and tends to affect women more than men. While it is not contagious, rosacea can worsen over time if left untreated, leading to more persistent redness and visible blood vessels.
Causes of Rosacea
The exact cause of rosacea remains unknown. However, researchers believe that a combination of genetic and environmental factors may contribute to the development of the condition. Some potential causes and triggers include:
Abnormalities in facial blood vessels: Enlarged blood vessels close to the skin's surface can cause the persistent redness and flushing associated with rosacea.
Overactive immune system: An overactive immune response may cause inflammation in the skin, leading to redness and swelling.
Demodex mites: These microscopic mites live on human skin and are typically harmless. However, individuals with rosacea may have a higher number of these mites, which could contribute to the condition.
Helicobacter pylori bacteria: This gut bacteria has been linked to rosacea in some studies, but the relationship remains unclear.
Certain factors can also trigger or worsen rosacea symptoms, such as exposure to sunlight, stress, alcohol consumption, spicy foods, and extreme temperatures.
Symptoms of Rosacea
Rosacea presents itself in various ways and can be classified into four subtypes based on the symptoms:
Erythematotelangiectatic rosacea (ETR): This subtype is characterized by redness (erythema), flushing, and visible blood vessels (telangiectasia). The skin may also appear swollen and sensitive.
Papulopustular rosacea: This subtype resembles acne and includes small, red bumps (papules) and pus-filled pimples (pustules). The skin may also be oily and sensitive.
Phymatous rosacea: This subtype is less common and involves thickening of the skin, particularly on the nose (rhinophyma). It can also affect the chin, forehead, cheeks, and ears.
Ocular rosacea: This subtype affects the eyes, causing redness, irritation, and swollen eyelids. In some cases, it can lead to serious eye problems if left untreated.
Sylfirm X: An Innovative Treatment for Rosacea
Sylfirm X is a cutting-edge, non-invasive rosacea treatment in Singapore designed to address various skin concerns, including rosacea. This treatment utilizes a combination of Radio Frequency (RF) energy and Pulsed Electromagnetic Fields (PEMF) technology to rejuvenate the skin.
The Sylfirm X device delivers controlled RF energy to the targeted area, which heats the skin's tissue without damaging the surface. This heating process stimulates the production of collagen and elastin, two essential proteins for skin health. Meanwhile, the PEMF technology encourages cellular regeneration and improves overall skin quality.
Here's how Sylfirm X can help treat rosacea:
Reduces redness and flushing: The RF energy in Sylfirm X treatment targets the dilated blood vessels in the skin, causing them to shrink and become less visible. This reduces the redness and flushing associated with rosacea.
Improves skin texture: The stimulation of collagen and elastin production helps improve skin texture and reduces the appearance of fine lines and wrinkles. This can be particularly beneficial for those with phymatous rosacea, where skin thickening is a common symptom.
Reduces inflammation: The PEMF technology used in Sylfirm X treatment helps to calm the skin and reduce inflammation, which can help alleviate the discomfort and irritation associated with rosacea.
Minimizes acne-like breakouts: Sylfirm X can help to regulate oil production and reduce the occurrence of acne-like breakouts commonly seen in papulopustular rosacea.
Safe and suitable for all skin types: Sylfirm X is a non-invasive, gentle treatment that is suitable for all skin types, including those with sensitive skin or rosacea. There is minimal downtime associated with the treatment, and most patients can return to their daily activities immediately after the session.
Long-lasting results: Many patients report visible improvements in their skin's appearance after just one Sylfirm X treatment. However, a series of treatments may be recommended for optimal results, depending on the severity of the rosacea and the individual's skin condition. The results can be long-lasting, with many patients enjoying the benefits for months or even years.
Conclusion
Rosacea is a chronic skin condition that can cause significant discomfort and emotional distress for those affected. Understanding the causes, triggers, and symptoms of rosacea is crucial for proper management and treatment. Sylfirm X is an innovative, non-invasive treatment that offers a promising solution for those struggling with rosacea. By addressing the root causes of the condition and improving overall skin health, Sylfirm X can help to alleviate the symptoms of rosacea and restore confidence in one's appearance.
If you are experiencing symptoms of rosacea, it is essential to consult with a dermatologist or skin care professional to discuss your treatment options. Sylfirm X may be an excellent choice for those seeking a safe, effective, and long-lasting solution for their rosacea concerns.